Sunday, January 23, 2005
Bandwidth
Sorry about some of the pictures being gone, they will be back up at the beginning of February... I exceeded my bandwidth this month.


Monday, January 17, 2005
MLK300 and Award Ceremonies
In seventh grade, we were required to write a 300 word essay about Martin Luther King for some sort of city-wide essay contest in Omaha. So as has always been my nature, I waited until the last minute to start working on it. Of course, now I actually write things for fun, but back then this was an excruciating experience. I'm sure I wanted to do nothing else but to go outside and ride my awesome bmx bike. Every word was a battle, and I was being slowly defeated as the afternoon wore on. Then I remembered a trick... You can quote other people, and those words you quote count towards the 300! I don't think I still have a copy of the essay, but I'm positive that over half of it was written by the Omaha World Herald.
So you can imagine my surprise that I won 3rd place, not out of my class, but out of all the essays from the other schools in the citythat participated. Some of you would think that's neat or some kind of honor, but you'd be wrong. Winning things means you have to dress up and go sit through some ceremony for the winners of the essay contest and stand up and be recognized, receive some kind of award certificate, etc... How could this have happened? I was being punished for my reluctant brilliance. I learned an important lesson that day.
I was able to put that lesson to use, though, when I graduated from high school. If you were one of the top 25 students in the class of about 350 or so, you received some special honor, and had to go to a whole other ceremony in addition to graduation. So I was extremely pleased with myself when I found out that I was #26. I had reached my goal of being as good as possible without being noticed. And that was the proudest moment of my life.
Saturday, January 01, 2005
By the Hair of my Chinny Chin Chin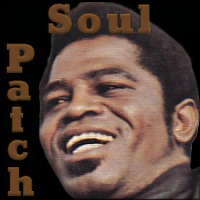 (This is not me pictured, I am pasty white.)
A few months ago, I had a goatee, but trimmed all but the part right below my lower lip. Some people call that a "soul patch." And I have to admit, it's true: I do have loads of soul, and it had nearly worn clear through my lower lip.
So a couple weeks ago as I was walking out of church, I stopped briefly to say hello to a lady at church who is very nice and well-meaning, but she often says things without really thinking them through. I think she also feels a little awkward around me because she is very extraverted and I am very introverted, which of course is something I need to fix. Anyway, she pointed at my soul patch and said, "Is that new? That's hilarious!"
If we wouldn't have been in church, I would have punched her right in the mouth.
Not really, but that would have been hilarious to tell her that.